Here's my second entry into the
Lil Blue Boo
/
Dharma Trading
design challenge!!!!!! It's a reversible ruffle child's apron and I love it. I used the same purple tie-dye sheet for one side and amazingly beautiful bird Tina Givens fabric on the other side. Did some embellishments by appliquing a cupcake on (requested by my daughter) with button cherry, heart pocket, ribbon trim, and buttons on the pocket.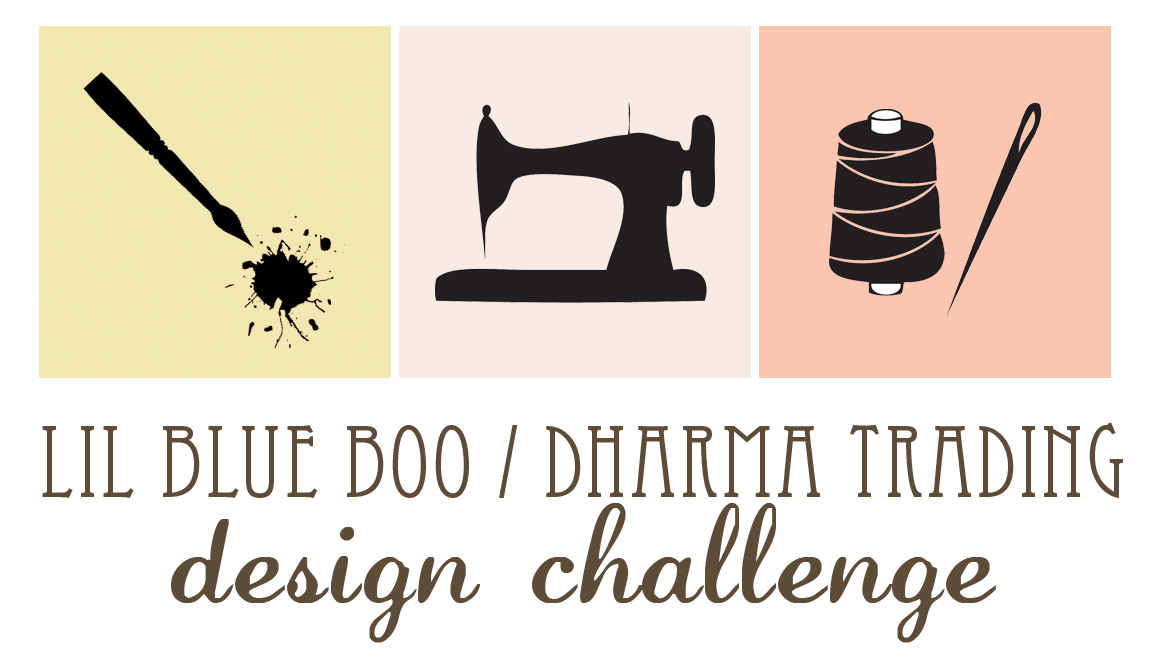 Here's the apron during. Ruffle and straps sewn toward the center and all embellishments sewn on.
Ruffle detail. Zigzagged to hold it on.
Made a sandwich with both fabrics facing each other.
Pocket detail with ribbon trim and lots of different color/size buttons.
I love the chevron black and white heart pocket. Used a fat quarter of Kaffe Fassett fabric for straps.
Tie-dye side with cupcake applique.
Also made one of my
flower clips
with a safety pin on the back. Another fun embellishment to dress up this fun girly apron.
-ellen